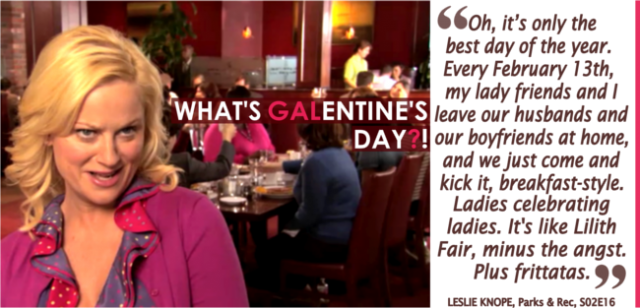 Valentine's Day is an important day of romance for many around the world, but what about your girl squad?
Well, thanks to the legendary Leslie Knope of "Parks & Recreation", we ladies now have what has been dubbed, "Galentine's Day".  A day that takes place one day before Valentine's Day, the 13th of February is all about celebrating you and your girls, and all the fun in between!
Here are a few of our favorite fun plans and recipes to make this Galentine's Day one for the books!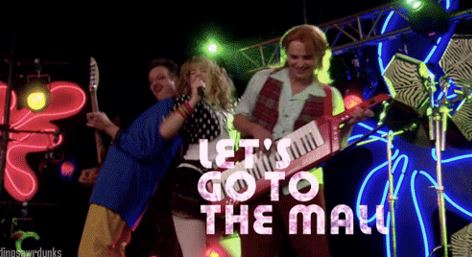 Treat yourself and your friends
Where is the closest mall? Head there and take all your cash. I'm not going to recommend you break your bank; but also, I won't tell you not to do that. It's the day of friendship and love so you must get yourself something. If you are already there, you might as well get all your gals gifts too. This is your day and their day, so you got to show some love.

Make it a Movie Night
Movie nights are great year-round, but they're even better on Galentine's day.  Play action movie or maybe romantic comedies. The specifics don't matter. The only thing you need to make this perfect is comfortable clothes and lots of food. While so many people will be out and about in all those crowded places, you get to relax and love yourself and your squad!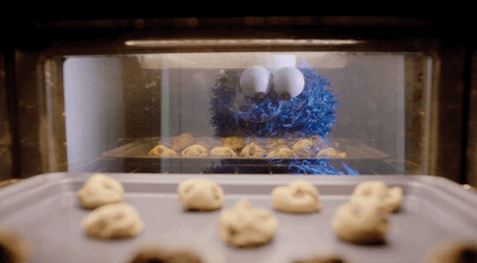 Bake all the pink sweets you can!
I am sure you read the list of Galentine's Day sweets above. Give one a try, or maybe make all of them. Make them glittery, make them pink, and make them heart-shaped. Scribble "Happy Galentine's Day" on them. Put chocolate on strawberries. In fact, put chocolate on everything! Then, after you've labored hours over these sweets and made a mess with all the liquid chocolate, eat everything in under an hour. In order to ensure that this activity is the best, it can make sure to add the special ingredient in all that you do; love.
Check out more recipes below!
---
We want to make sure that you're equipped to handle the most important part of your Galentine's Day celebration…
Treats to eat!
Everyone knows that food is always the most important part of any gathering, and that's no exception when it comes to Galentine's Day!
You have to treat yo' self (and your girl gang) to these three delicious treats!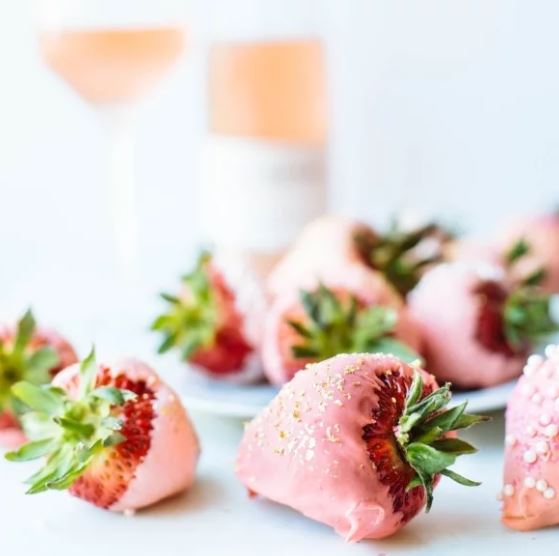 White Chocolate & Rose Covered Strawberries
Recipe Here!
We've never met a chocolate covered strawberry that we didn't like and we bet you can say the same. So this year gather the girls and put a spin on this classic dessert so it can be Galentine's Day approved. Goodbye milk chocolate, and hello white chocolate! Swap out your milk chocolate so you can add food dye to the white chocolate to create a nice pop of color! (We suggest pink or red!) Drizzle or dunk the melted chocolate onto your strawberries and refrigerate immediately. Once the chocolate hardens garnish with edible glitter dust for a nice polished look!

Perfect Pink Ombre Cake
Recipe Here! 
Find your favorite cake recipe and dye the cake batter to a perfect shade of pink of your desire. Once your cake it baked allow time for it to cool. Then frost with a nice fluffy buttercream frosting. Now it's time to get creative! If you stop here this is just another ordinary cake, and we don't want that! Add some personal touches and flare with decorating! Make it your own, add designs, sprinkles, or even fruit! The possibilities are endless!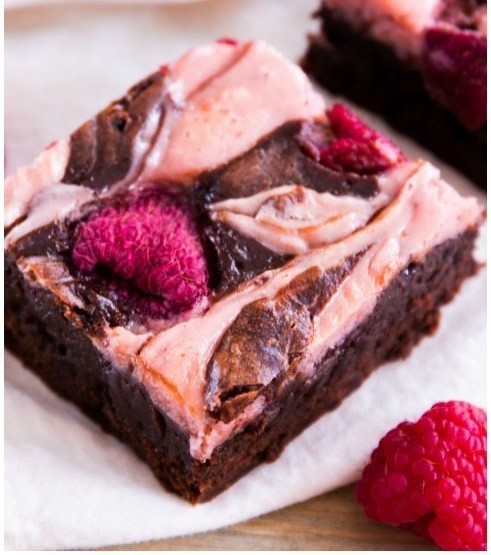 Raspberry Cheesecake Brownies
Okay, so now that we have your attention we don't blame you for wanting to make these mouth-watering treats. This is the ultimate dessert that will be guaranteed to be finished before the night is over. These brownies are sweet, savory, and simple. Bake your brownies and let them cool. Pour some cheesecake batter on top of the cooled brownies to layer it! Yum. Press fresh raspberries into the cheesecake batter and refrigerate. Serve once it hardens and enjoy all the yummy layers!
Now, these activities need not be done alone, feel free to invite all your friends or even family. The only things these activities center on is you. This short list is meant to be ideas to show yourself some self-love this Galentine's day. If what I have mentioned is not your cup of tea, then fear not because this list it's easily adaptable. How do you ask? Just ask yourself what you love to do and do that. The point of this whole day is to express your love to others and that includes yourself. Too many people believe February 14th is all about having a significant other. We are here to remind everyone that it's not, it's about EVERYONE you love! Enjoy this Galentine's Day and Valentine's Day!
What are some of your favorite Galentine's Day treats?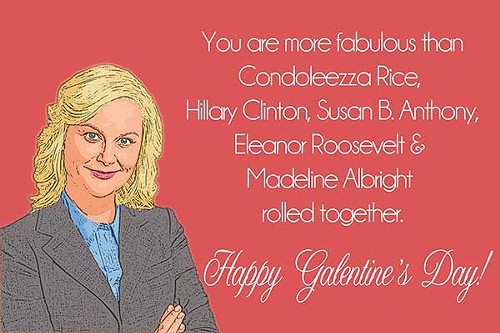 Posted by